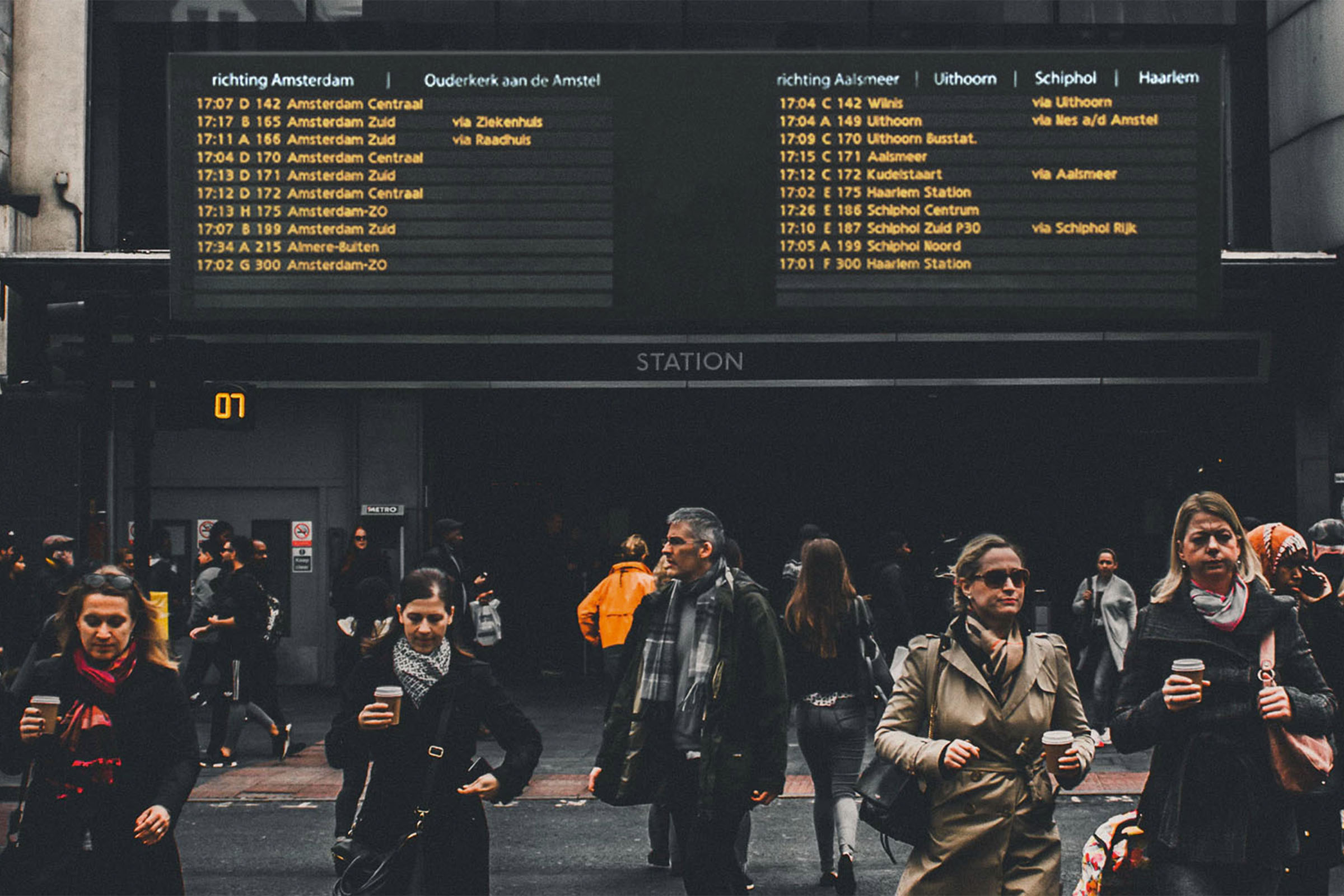 Our Projects
The Hague Bus Station
In April 2018, Surtronic installed 8 49" TFT screens with a brightness of 2500 Nit and 10 full colour 10mm Pixel Pitch displays for our customer Regio Haaglanden via Strukton Systems.
Regio Haaglanden built a new bus station in The Hague with centralised indoor passenger information for all passengers and 10 special lanes for the positioning of busses. Our full colour displays are used to indicate bus lines and departure times for passengers. 
Utrecht Bus Station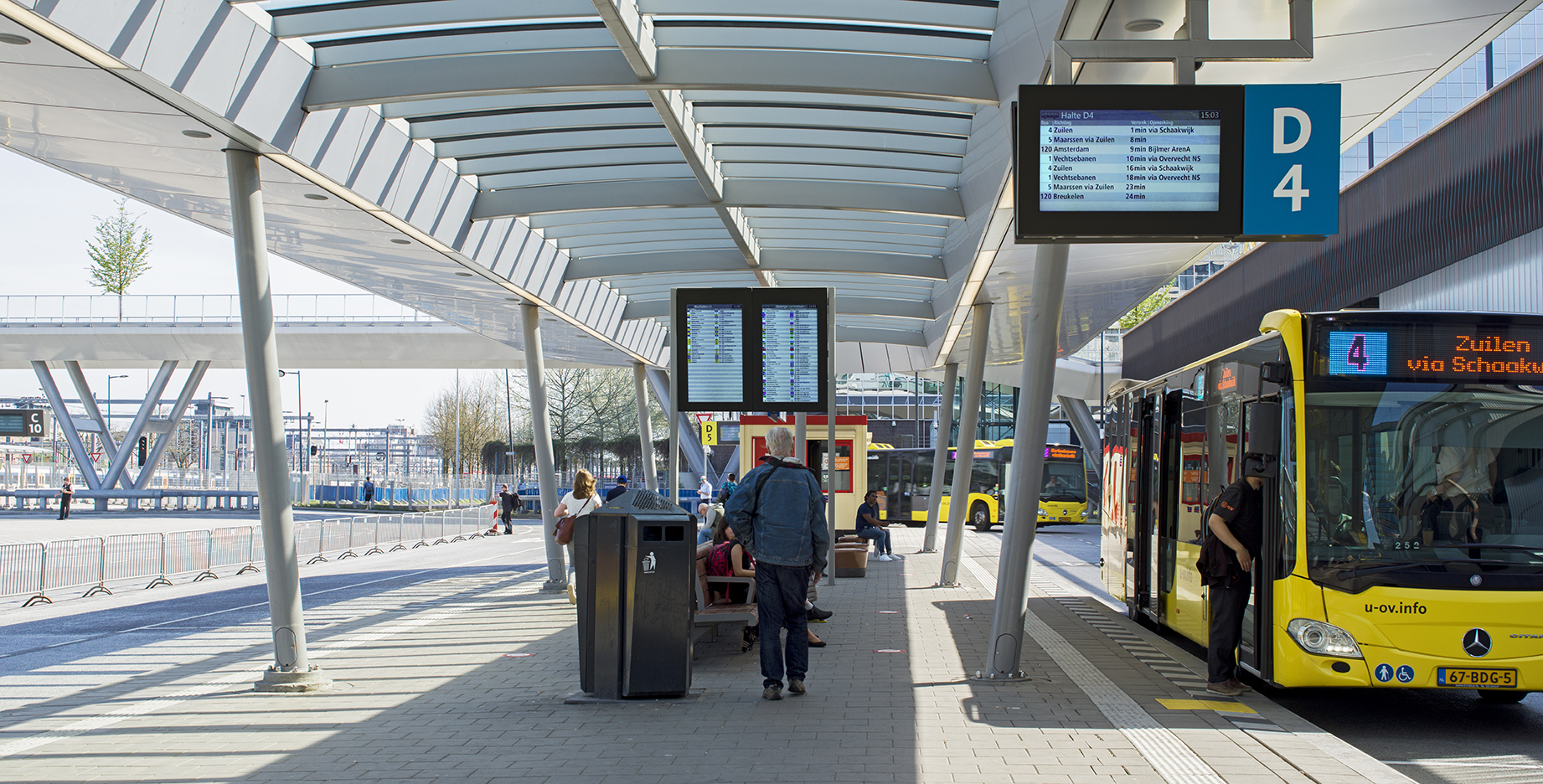 In November 2016, Surtronic provided 23 double sided 24", six 65" and three 55" Transflective and Bonded TFT screens for the City of Utrecht via Strukton Systems. 
The customer had some special requirements for this project, namely a combination of Transflective and Bonded TFT screens for units larger than 32", which have never been requested before. Result of this special requirement and the skilled implementation by Sutronic is a high quality product readable in all weather conditions. 
The response of the customer and passengers on the bus station in Utrecht is very positive.
Flexpaper Province Noord-Holland
In 2015, Surtronic has installed ca 380 Flexpaper units including Text to Speech for our customer Province of Noord-Holland.
The Province of Noord-Holland requested almost 400 Flexpaper units to present real-time passenger information on a number of strategic points throughout the province. A great benefit proved to be the fact that no power connection is needed to link the Flexpaper units to the network. The units operate autonomously by using solar power supported by a battery.